パリのなかでも、マレ地区は特にお気に入り。
Saint.Paul 駅からおりたら、右も左も流行の洋服やさんや古着屋さん、アートギャラリー等,,うきうきするスポットだらけ。
歩いているだけで楽しいのは、街自体の建物がとても古いのと、街歩く人がおしゃれだから。
ゲイバーが多いというのも頷ける。ゲイの方々ってほんとおしゃれだもん。
Marais neighborhood is my favorite. Once you get off from station Saint paul, you will find many clothing stores, vintage stores, art gallery, ,,, exciting spots everywhere!
Just walking around, Getting lost in Mareis is fun, not only because I can find old buildings, but also many stylish people.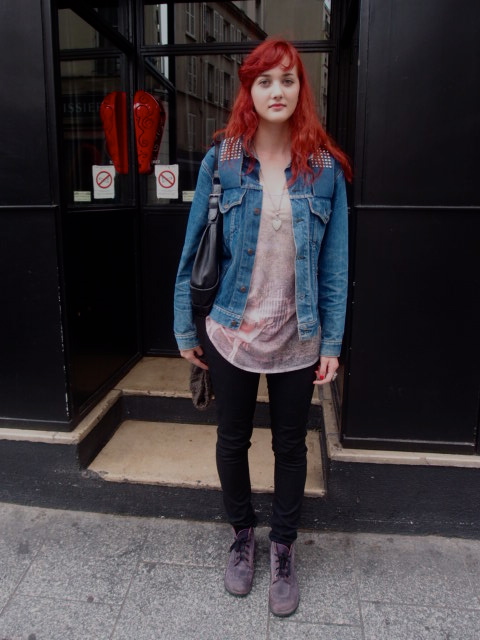 Love her red hair. She has red nails too. Her shoes are also very cute.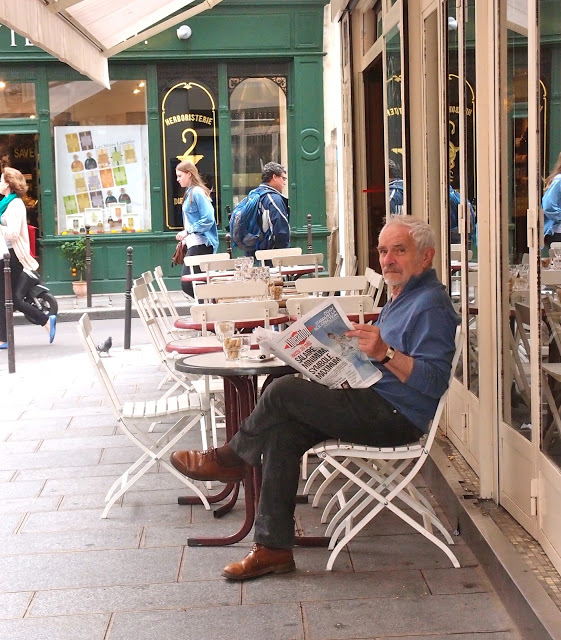 Classic style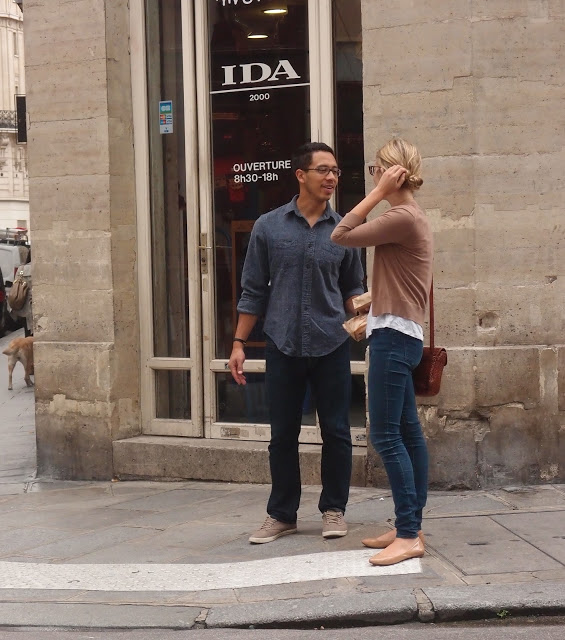 Couple in paris.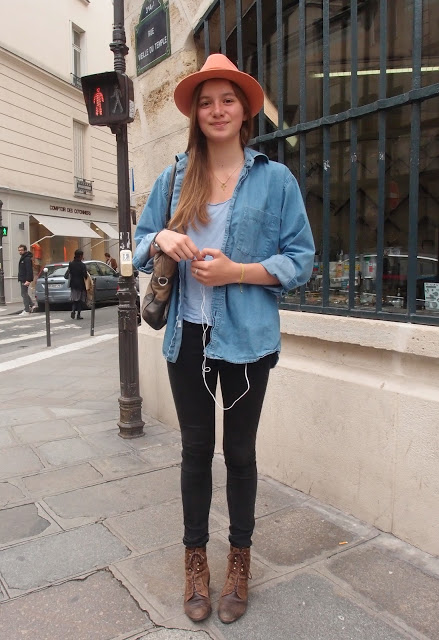 Red hat looks good on a smiley girl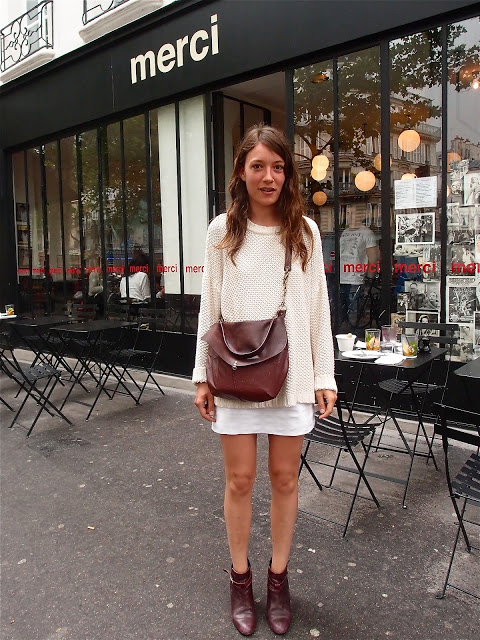 Love her style..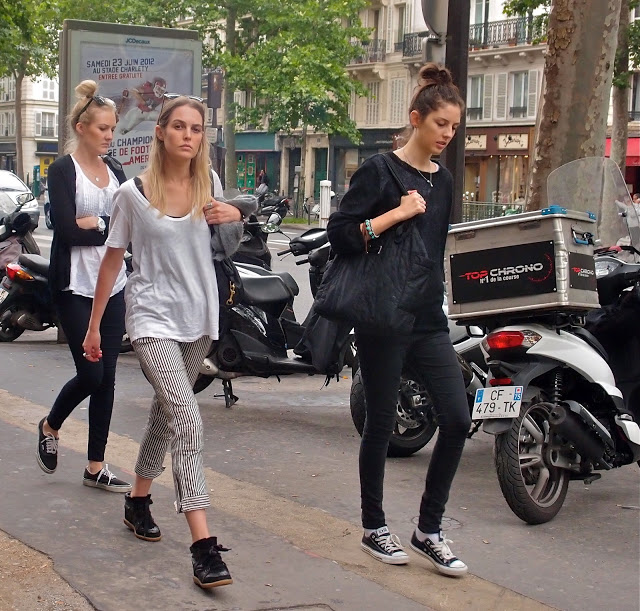 three girls showing paris simplicity
また、ヴォージュ広場という公園も素敵。初めて来た2年前時はここで写生をしました。
Also I like the Place des Vosge. When I came here first time, I could not help painting this beautiful park.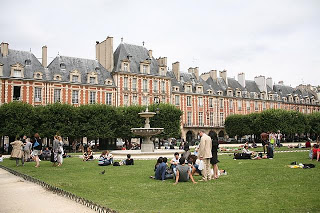 パリジャンのともだちに、「今日も行ったの?」といわれるくらい、好きなんです、マレ。
My parisian friend often asked me, "Did you go to marais again?" But yes, I really like the town.