A week ago at Haneda-Airport, I could not stop my tears in front of public.
On that day, I went to the funeral of my friend, Naomi.
This meant a lot for me. It actually affected my trip, and would my whole life.一週間前、空港で公衆の面前なのに涙が止まらなかった。
日中にナオミのお葬式があったから。考えてたら止まらなくなった。
これはこの後のサンフランシスコにも影響したし、これからの生活にもすると思う。
Her funeral was the somewhat life event I had never imagined. It is my third funeral after my grand fathers. First one of my friend, of course.
彼女のお葬式は、想像した事のない種類のお葬式。おじいちゃん2人の次が、まさか友人とは。
Naomi was the one of the cutest girls from our private girls-only high school. Not like her doll's looking, she was always a bit ahead of any other girls. While everybody was into Johnny's TV talents, she was into American pop music at the age of 14. She stayed 1year in Florida for an exchange program at 17. Just 6 months after getting back to Japan, she passed the good university in Japan.
But only a half-year, she left the school and flew to Hawaii. Thinking back now, I assume she wanted be with her American boyfriend. At that age of 19, it was quite a decision I guess. She gave up her bachelor in her mother country. I don't know if that was tough for her or not, but now I am sure she had a strong heart and strong belief, and love within the relationship.
I do not know what exactly when she moved and got married in San Diego, but after re-connected on facebook, we had a fairly amount of facebook conversation. Just like other friends, even if she/he lives apart but if you are commenting on the status each other it is like they are close to you.
ナオミは学年の中でもトップ可愛い一人。お人形さんみたいな見かけとは反対に、物事を少し斜めからみて人より先を行くタイプ。
みながジャニーズにキャーキャーいっている14歳で米国のポップロックグループhansonを好きと言い出したのも彼女。
高校でも1年間フロリダに留学をし、半年の勉強で受かった大学をやめてハワイへ。
今の旦那さんについていったのだと思うのだけど、やっぱり凄い判断。
悩んだかどうかは聞いていないけども、ナーバスな面を持ちつつも周りになんと言われても負けない強い心と決断力があったのは確か。
Then it happened. The weekend I heard about her I could not think about any other.
Her funeral convinced me to recognize the fact: she is not in this world. It still makes me wanna cry when I think of the tears of her sister and her husband in sorrow, and her father's last greeting to her "Bye bye, Nao-chan."
And of course, how beautiful her face was with the white and pink flowers.
事件が起こってからの次の週末はまるで頭が空っぽだった。
お葬式で彼女がこの世にいないことを、私は確認させられた。
ナオミの妹さんの涙、旦那さんの悲しみと途方にくれた顔、お父さんの「バイバイ、ナオちゃん」という声を思い出すと今でも泣きたくなる。もちろん、白とピンクに囲まれた彼女のきれいなお顔も。
Many of us, including me were writing on facebook wall that night.
"Thank you for letting us realize the importance of someone close to us."
"Life is short. Well, life can be short and we never know."
"We never forget you."
It is not the plastic words. All was from bottom of our heart.
She made us realize how our life is blessed, how we should treat our family and friends, and one we love."
Also, very ironically, she gathered so many friends from high school. Many of us are now reconnected on facebook event of her funeral. I knew she wanted to take her husband to our high school, by her comment on my photo.
その夜、高校の友人はみんなウォールに書いてた。
「大切な事、大切な人のこと気づかせてくれてありがとう」「絶対忘れないよ」表面上のことばなんかじゃなかった。本気で。
旦那さんをつれて高校に行きたいな、とコメントをくれてたのに、皮肉な形でナオミが高校卒業生を集めて、繋げてくれた。
Especially to me, I learned two from her style of life.
1. Any moment never comes back.
Seeing facebook, I take granted for my friends being alive somewhere on the earth, and believe that our life come across somewhere, someday. But You never know when you can see each other. Well, you do not wanna be desperate all the time, but better be aware that LIFE CAN BE SHORT.
2. Follow your heart.
Her decision-make was very clear. As far as I know her life, she did something different from others twice: Studying abroad at high school and choosing boyfriend, not school. Maybe it was a difficult decision, I don't know, but now I respect her doing so.
わたしにとっては特にナオミから学んだ事。
1. 一瞬は一度も戻らない:
友達がいて当たり前だと思っちゃう。いつか会えると。確かに毎日「もうこれで最後かも」は言い過ぎだけど、少なくともこの一瞬はもう一生戻らないことを気に留めよう。
2. 自分に素直になる事:彼女は高校留学、大学退学と二回ひと違うことをしてる。尊敬する!
She may be laughing, she may think it is too much, but I leaned those two anyway.
ナオミに、考え過ぎと笑われるかもしれないけどこの二個を学びました。
Her husband Shaun is so nice to let me posted those photos. I believe her life should be known as well as her great look.
She integrated Tokyo and Southern Californian style on fashion. I loved her style. It just shows how she was: Innocent but gorgeous, playful but elegant.
Wish I could comment on her new picture, and talk to her again.
旦那様ションさんがとても親切に写真を送ってくださいました。彼女の人生ときれいさを知ってもらいたいという思いで。
ナオミのファッションは東京の都会さと、南カリフォルニアと明るさを会わせたものだと思う。すごく好き。純粋だけどゴージャス、遊び心があるけど上品な彼女がそのまま出てる。ファッションは人を表してるよね。
なんて、またコメントできたり、話せたらいいのな。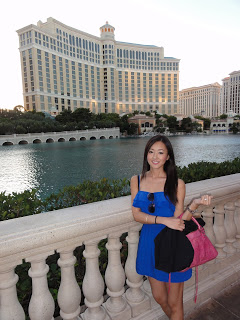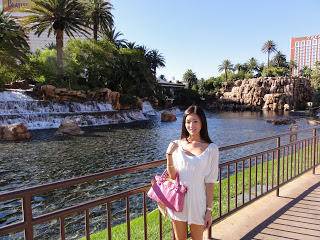 We miss you. I am thinking of you.
Thanks Naomi.