手持ちの花火した。ただそれだけの話です。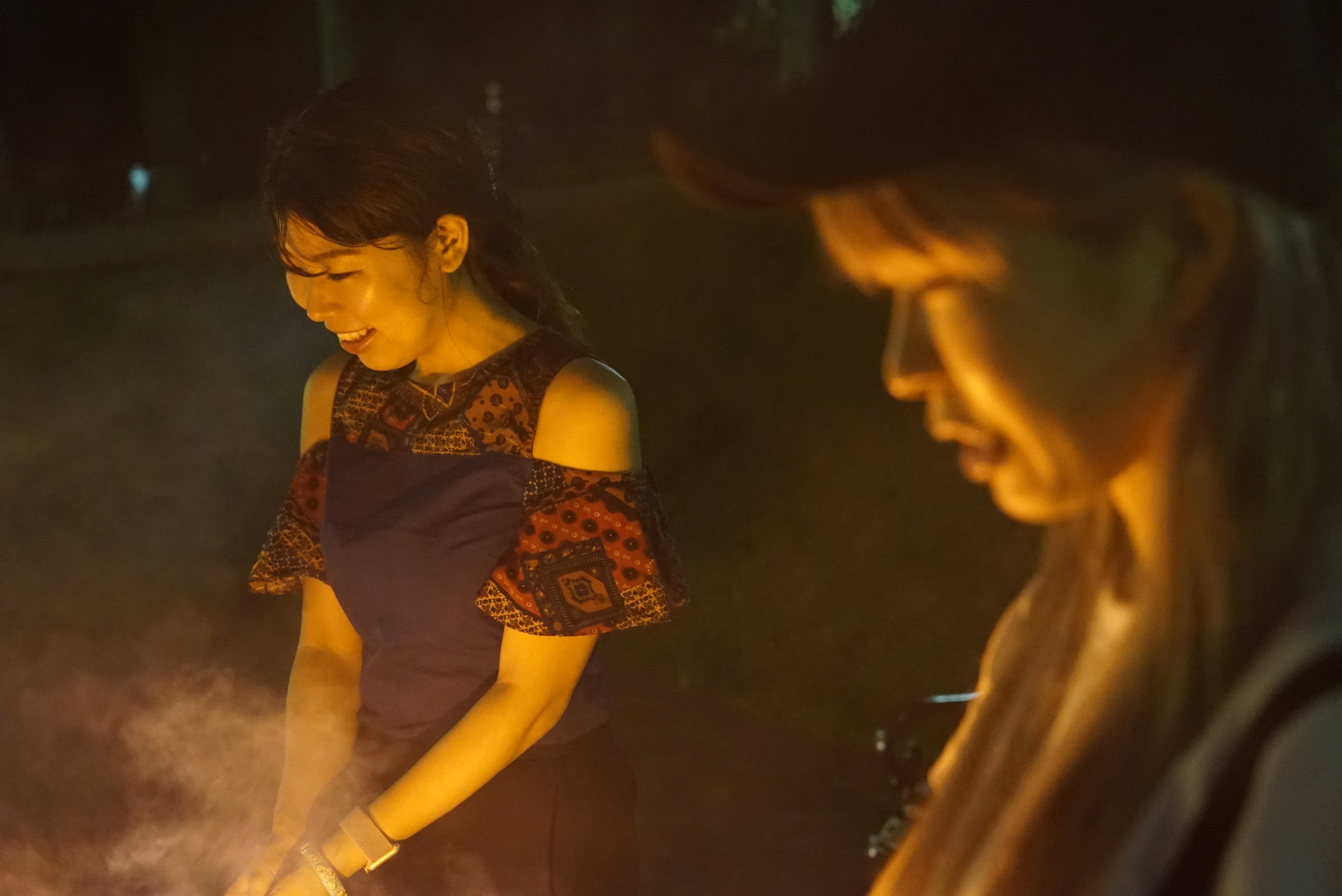 私は去年まで、夏を楽しみ尽くしてる自信があった。
だから、今年の夏は全然遊べてないことに特に文句なかったんだけども、よく考えたら花火も海もお祭りも行ってなかった。
7月はなかったようなもんだし、8月は気づけば出張から帰ってお盆休みも取っておらず、平日は仕事、土日は結婚式準備に奔走してる。
そんな8月末の週末、久しぶりに何の目的もなく純粋にただ友達と花火して爆笑するだけの時間を持った🎇
大きな花火、線香花火、だるまさんが転んだをして、最後にアイスを食べるだけの時間。
ずっと何かしら目的のある時間ばかりだったけど、こういうのはほんとに大事。
夏はあっという間。やっぱり終わってしまうの、ちょっと寂しいな。
あなたは目的もなくただ遊ぶだけの時間、とってますか?
🎇🎇🎇
This year I hadn't had time to enjoy typical Japanese summer events- festival, grandma visit, beach, pool, shaved ice etc.
I didn't complain though, since I've had enough till last summer.
So my friend planned little fireworks for us. It was small night but it became one of the unforgettable time with friends. I needed this : time to just laugh and play , not thinking about any objective or time spent.
Do you take time for yourself? Without any objective or plan, just hang out with friends and family? I now know that is important.