Air Asia Japanの記者会見「釜山〜成田間の就航記者発表」に、ブロガーとして参加してきました!なんて嬉しいご招待。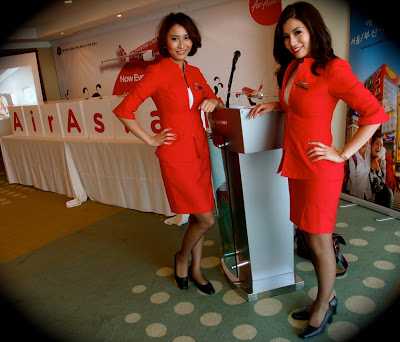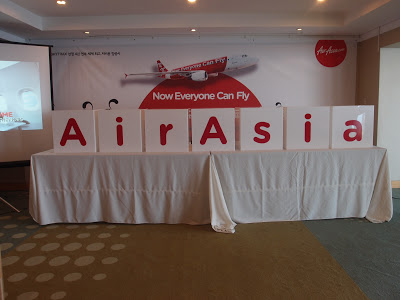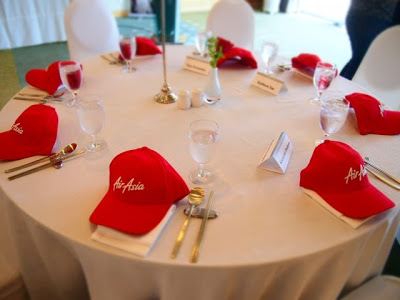 部屋から見える風景は釜山の海を見渡せて絶景!
We,Yuko and I were invited to Air Asia Japan Press conference as bloggers.
Here is the fabulous weather and view from the conference room.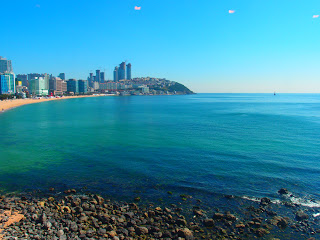 Speech!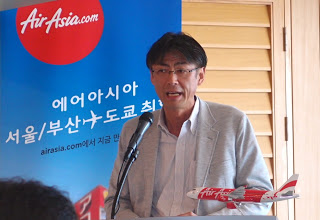 エアアジア・ジャパン株式会社の代表取締役 岩片和行社長より。
前日はソウルでの発表で新聞やテレビをにぎわせた社長。
成田国際空港を拠点とする日本のLCCとして初めて、韓国と釜山に就航で激安価格ですから、そりゃ話題だよね。
(ソウルは特別価格980円!)
AirAsia Japan CEO Mr.Kazuyuki Iwakata talked that AirAsia just launched the first LCC flight from Narita to connect Korea(Busan/Seoul). Maybe some of you have seen him on TV or newspaper yesterday.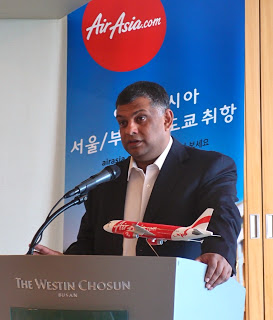 AirAsia Group CEOのトニーフェルナンデス氏も、釜山⇔成田の就航に関して祝福の時を述べたあと、下記のお話をしてくださってとっても印象的!
『Air Asiaグループの顧客の多くは、「それまで飛行機に乗った事のなかった層」。
11年前にもはじめたエアアジアは、業界のシェアをとるのではなくて、業界のパイ自体を広げることで成長してきた』
『低価格で高品質を保っていく。低価格はコストカットとビジネスモデルから来る』
Air Asia Group CEO, Tony Fernandes gives impressive speech.
"Air Asia is not trying to dominate the share of industry. We are growing industry. Many customers of Air Asia is people who never used to be on airplane"
" We will keep the low cost but high quality.Low cost comes from high efficiency and business model. "
時折冗談をまぜて会場を笑わせる彼の人柄が伝わってくる会見でした。
なんと、会見後、トニー会長みずからお声がけいただいて、チーズ!
業界の革命を作ったひとらしく、形にとらわれない。I could tell his fun personality, with his talk and jokes. After the talk, he even came and talked to us. How Amazing he is!
As he is the innovator of the industry, and he is out of a box in the great way.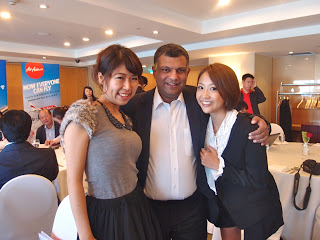 Price!
そして、特別価格の発表。。。。。。じゃん!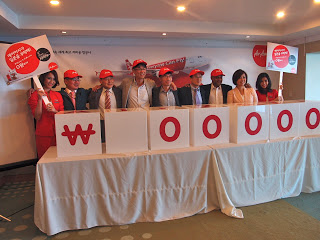 ん?
間違えかと思って顔を見合わせてしまった私たち。いや、他の記者も。
なんと0ウォンでした。日本はプサンの地名にちなみ230円。
10月11日23時から10月17日24時までの7日間、230円の特別運賃の航空券を3000席限定でAir Asia Japan
ウェブサイト
にて販売。就航は、2012年11月28日(水)から。
When we saw the price, we were not sure what just happened.
For promotion price, It is 0 Korean Won. In Japan it's only 230 yen.
To reserve, you go on their website from 11th 11:00  till 17th24:00. Only 3000seats. Hurry up people! They will actually fly from Nov 28th.
Uniform!
会場にはAir Asiaの美人フライトアテンダントも出席。
In the room, there are beautiful flight attendants too.
日系航空会社のフライトアテンダント全然違いますよね。
彼女達が日本人って、驚きじゃないですか?
4ヶ月の研修でマレーシア、AirAsiaの社風や身なりやお化粧方法を身につけて
「カジュアルに、楽しく、セクシーに」なって帰ってくるそうです。
They look totally different from Japanese Airline's flight attendants, aren't they?
And …Is not it surprise that they are actually Japanese?
In 4 months of training, they get the company culture and the way to wear and to make-up, and they come back to Japan in sexy, fun, and casual AirAsian way.面白い話もいくつか。研修中に髪をまとめていたら、「フォーマルすぎる、うちの会社らしくないからおろして」といわれたとのこと。他者のかたーい定番規則とは違うからだって。カジュアルで、フレンドリーな社内文化を体現するのが機内を走り回る彼女達。
写真のポーズも日系航空会社とは大きく違うからぜひチェックを。
一番驚いた事。なんと彼女達、社長のことはKAZUと呼ぶらしい。衝撃!
They actually told me very interesting stories.
When they tied hair up, the training coach asked not to do so, since it is "TOO FORMAL." Coachs love to see flight attendants to be sexy and casual, different from other airplane companies. You can tell by the posing in their picture- Very different from japanese traditional airline. Most surprisingly, they call the president "Kazu", not even "Kazu-san"(Mr.Kazu). It is unbelievable for me!
つまり、スピーチと価格からもわかるビジネスモデルの革新的でFUN!な雰囲気が、制服にも現れてるって事なんですね★
As their speech and price show, they are pretty innovator. And they are innovator in Uniform too!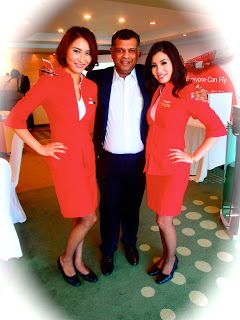 これからハロウィンの季節。スッチーの服装は今も昔も定番人気のコスプレ。
でも、日本人が思い描く「スチュワーデスの制服」のイメージは、これからどんどん変わっていくと思う。
航空業界の常識を乗り越えて進む、イノベーティブなAirAsiaを目の当たりにして、そんなことを感じました。
Halloween season is coming up soon, and flight attendant is the popular costume anywhere.
But we need to aware that the image of their costume may change a lot in near future.
It can be changed by the image of work, business situation, popularity,…
Yes, many facts of society influence outfit.
This impact of AirAsia, who innovate the industry made me think in that  way.
あっとゆーまだけど楽しかったね!@空港に到着★