On that day, I had lunch with my friend at SOHO, which is a cool and "white" area in Hong Kong.
There were lots of American/English bars, cafes, restaurants…
And many many foreigners from all over the world.
Those are on the way to the "MID LEVELS" where lots of foreigners or rich people live.
I had a nice Californian lunch there, and was going to go back to go CENTRAL.
And I saw her.
I talked to her and we instantly became friends,since she was also a blogger.
She introduced me to the different area, which I would not know if I did not see her.
Vintage store, Art Galleries, small shoe stores,,,Those are what I wanted to see.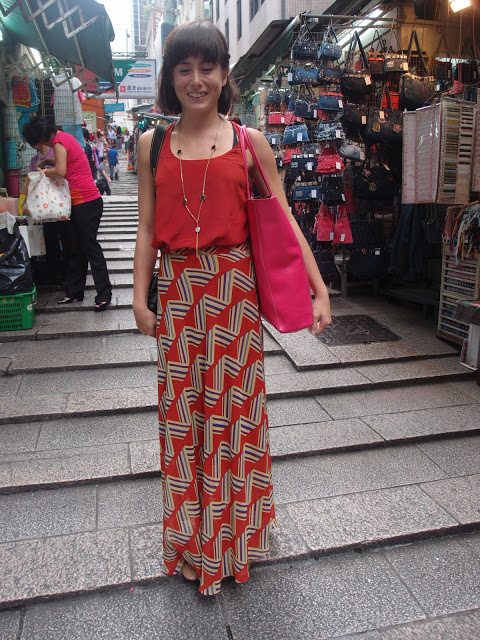 その日わたしはSOHOでランチをした。
SOHOは香港の中でもかっこよい、白人の多いエリア。
たくさんのアメリカやイギリス風のバー、カフェ、レストラン、、、そして世界中から集まる人々。
SOHOのもっと上をあがっていくと"ミッドレベルズ"という小金持ちの居住エリアがある。
*大金持ちは坂のもっと上に住むという。
わたしはカリフォルニアランチを友達と食べて、中環(central)駅に戻る途中だった。
そして、この美人と出会う。
わたしたちは一瞬にしてお友達になった。聞けば、彼女もブロガーだとのこと!
一緒にいた友人に、「また後で!」と別れを告げ、わたしはこの出会いに運命的なものを勝手に感じ、彼女についていくことにした。ここで彼女にあわなかったら、このエリアには決してたどり着かなかっただろう。
古着屋、小さい靴工房、おしゃれなカフェ、、どこにあるんだろう、と思ってたエリアがやっとみつかった。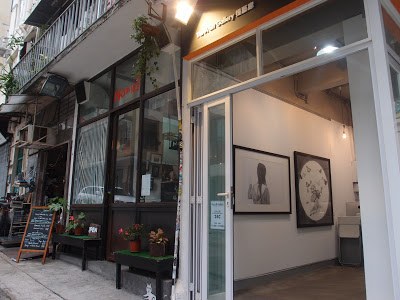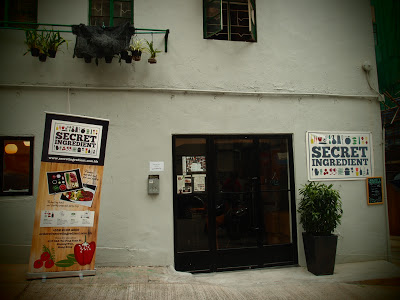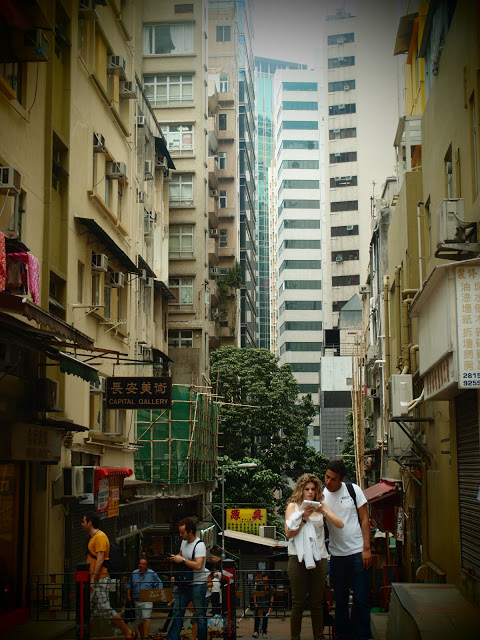 Thank you so much Christine, it was one of my biggest pleasures in Hong Kong that I could see you on the street.
All the image of hongkong could have been different without seeing you!